Brewing champagne from overgrown hedges!
An off-hand remark was made by one of our customers at the One Stop Café about using the overhanging elderflowers in the back yard. The following week, having researched recipes online, we harvested a good crop and began to brew some elderflower cordial and champagne. Folk, aged 4 – 74, joined in with zesting and slicing lemons, creating and stirring the concoction and, later in the week, filling and 'burping' the bottles.
The cordial was sampled at the one stop café and worked best as a spritz with fizzy water, whilst the champagne (alcoholic content unknown!!) added a celebratory flavour to our AGM and the leftovers are gradually being consumed at the games evening and other events.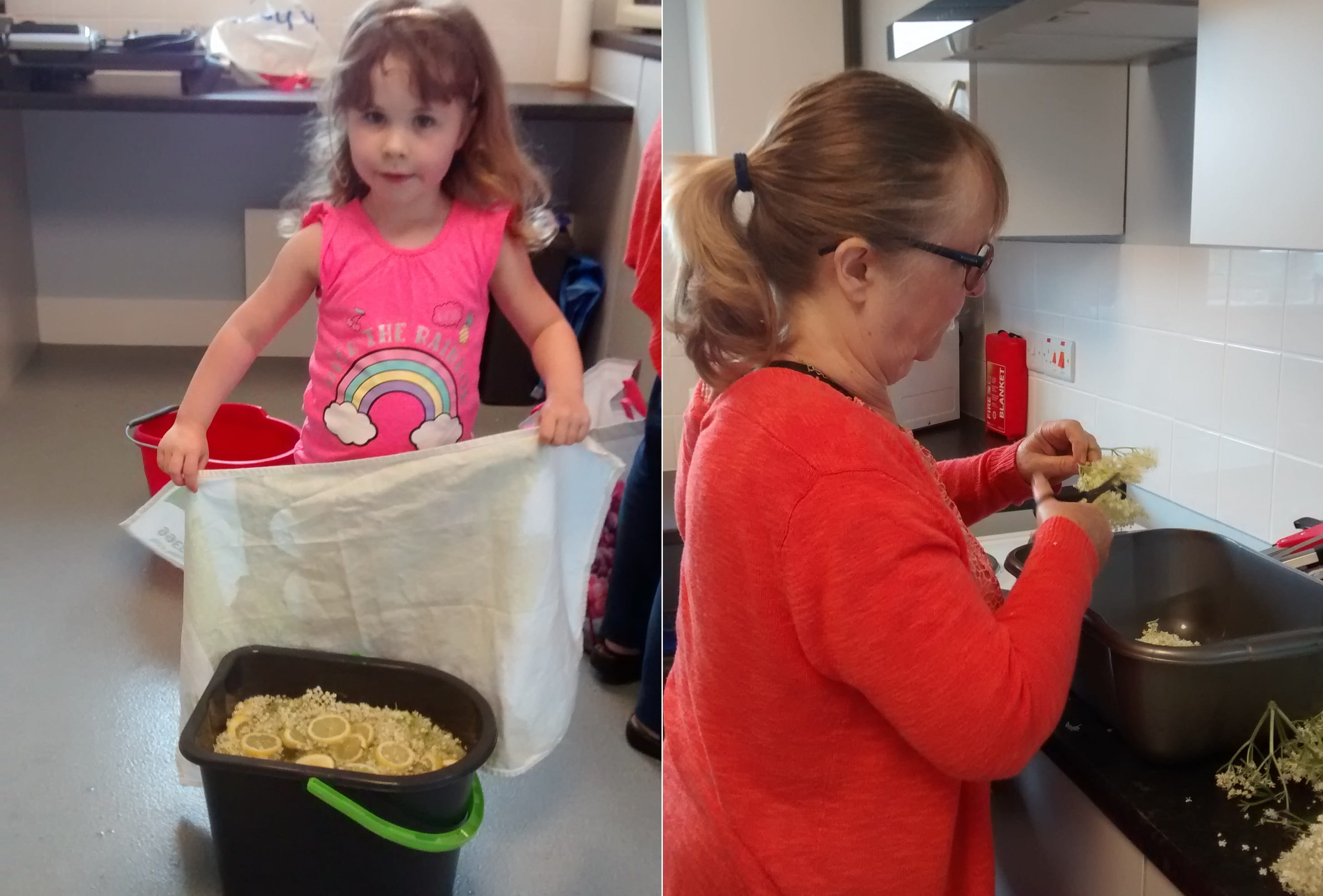 Posted on the 13th July 2018 at 11:21am.